The Republic of San Marino is a European
microstate and country enclaved by Italy.
San Marino was founded more than 17 centuries ago,
making it the oldest republic in the world; in
addition, it covers a land area of just over 61 km2
(23+1⁄2 sq mi) and it is the fifth-smallest country in the
world and the smallest European state.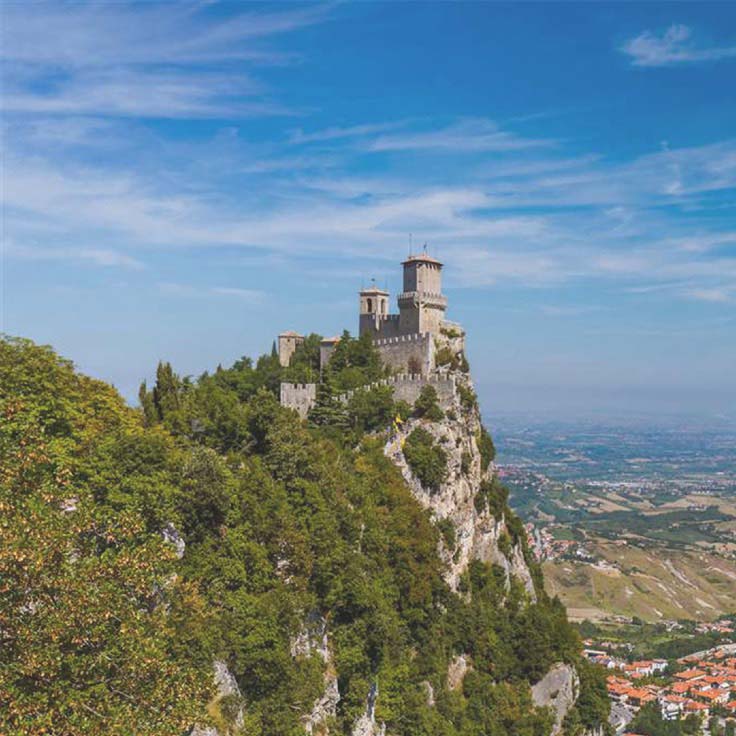 The Kursaal Congress Centre of the Republic of San Marino was opened in June 2002, following massive restoration works that turned it into a jewel of refined architecture. It is situated very close to the old town centre in greenery and offers a splendid panorama over the Montefeltro valley.
The elegance and comfort of Frau chairs and the technological equipment of each conference room make this building the ideal prestigious venue for top-level institutional meetings
The City of San Marino (also known simply as San Marino and locally as Città) is the capital city of the Republic of San Marino. It is on the western slopes of San Marino's highest point, Monte Titano.

The urban heart of the city was protected by three towers: the first, Guaita, built in the 11th century, held a reputation for being impenetrable which to a great extent discouraged attacks. Tensions with bordering powers urged the necessity to build a second tower, Cesta (13th century). The defensive system was not completed until the construction of a third tower, the Montale (14th century) – the smallest of all and constructed on the last of the summits of Monte Titano.